Camps for children and youth
As the oldest Sports Institute in Finland Varala offers camp services with over 110 years of experience (founded in 1909). Our camps are nowadays a perfect combination of physical activity, mental and social development and unique experiences within nature and culture. Together with our vast network of companies, schools and universities we also combine educational lessons and visits to our weekly programs.
In Varala we teach by functional methods, where participants learn by doing in workshops and lessons. The curriculum is planned to develop participants physical and mental abilities, health, and social well-being. Our goal for the camps is to help participants be successful in studies, hobbies, and everyday life.
Our beautiful surroundings by the lake gives you the opportunity to enjoy nature at our campus but stay close to the active city of Tampere and its endless possibilities for shopping, culture, and experiences
We welcome groups to attend 1-day visits and longer camp packages (2-21 days). Camps can be all inclusive and very easy to order or you can give us your thoughts and we will provide a readymade plan according to your needs.
---
Educational Sport Camp
Varala offers unique educational camps for children and youth led by professionals in their field. Our camps offer a memorable visit any time of the year.
The participants will experience:
Finnish nature and learn about the arctic plants and animals by functional methods
Practical training in sports and physical training
Finnish learning methods in science and technology
The camp curriculum consists of, physical training, cultural knowledge, natural science, science, and technology. The curriculum is planned to develop participants cognitive skills, emotional skills, physical skills, and social skills through the following aims:
To encourage positive attitude towards sports and physical tasks
To learn new physical skills
To find enjoyment in physical activities that encourages to implement learned skills in the future
To acknowledge the importance of good physical health as a basis of wellbeing
To learn about a foreign country and culture
To learn about flora and fauna in Finland
To acknowledge individual skill to strengthen positive self confidence
To learn the basics of computer coding
To learn how to conduct scientific tests
To learn to process feelings in different situations
To develop communication skills and co-operation abilities
Prices
Camps are priced per person and price is depending on what activities you choose. A typical price range for a 3-5 day camp is 120-150€/person/day. The example price includes the following services:
Accommodation in 2-3 person rooms (shower, TV and bed linen in every room)
4 meals per day – breakfast, lunch, dinner, evening snack
5 lessons (45minutes/lesson) per day between 9 AM – 17 PM.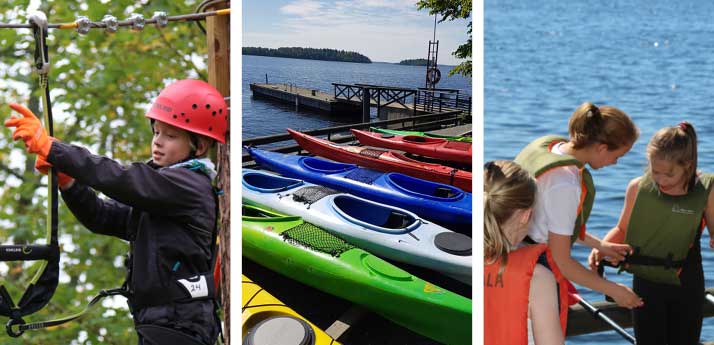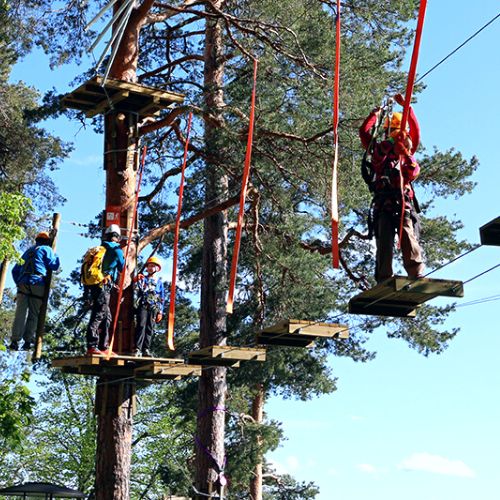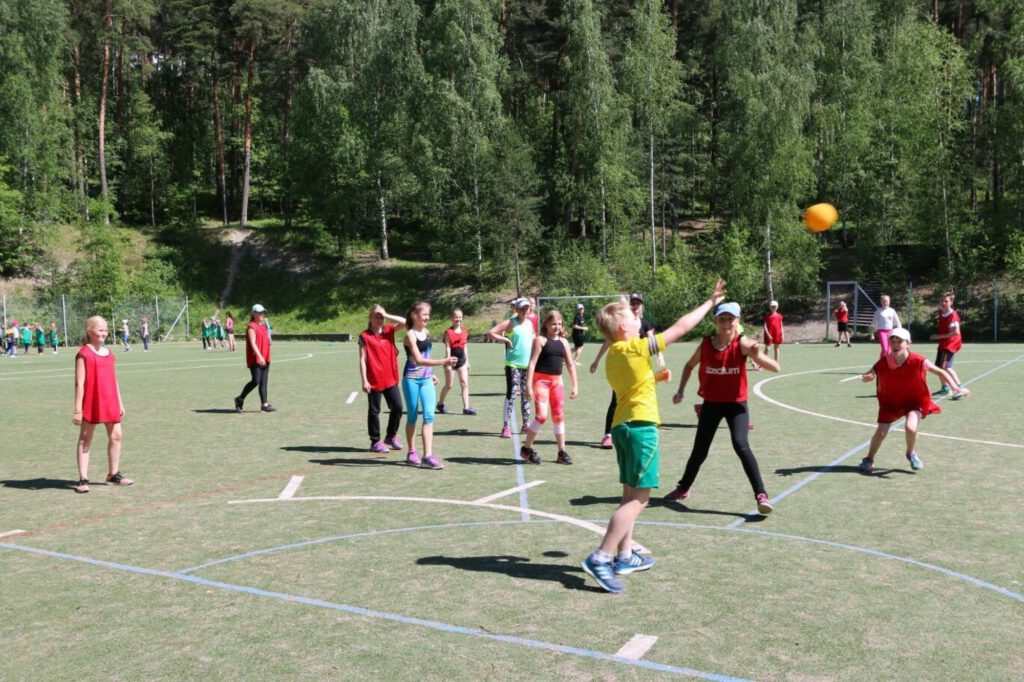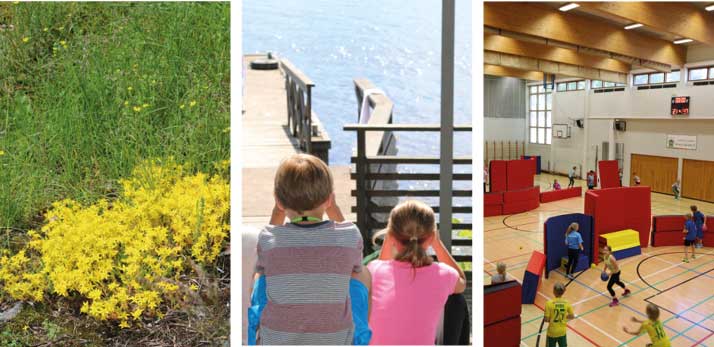 Program
Varala offers over 50 different lessons in Sports, Adventures, and Personal development. Also Science lessons and Computer Coding lesson are available. In winter time we offer traditional Finnish sports as downhill skiing lessons, ice skating, snow shoe walking, cross country skiing and curling.
Example program for a 5 day Summer camp: Price 140€/person/day (minimum 12 participants).
| | | | | |
| --- | --- | --- | --- | --- |
| Day 1 | Day 2 | Day 3 | Day 4 | Day 5 |
| Breakfast | Breakfast | Breakfast | Breakfast | Breakfast |
| Wellcome to Varala! Wellcome Party | Morning Activity Teambuilding – Varala Games in teams. | Morning Activity Floorball practice Finnish style | Morning Activity Experience the Finnish forest and learn to navigate there under the quidance of a professional | Morning Activity Challenge yourself at a Parkour Track –Fun, easy and safe exercice for motor skills. |
| Lunch | Lunch | Lunch | Lunch | Lunch |
| Afternoon Activity Getting to know the Varala and Pyynikki Sights Tower | Afternoon Activity Challenge your motor skills in a safe way! Learn basic skills in Acrobatics and Pyramids. | Afternoon Activity Flowpark – Flowpark is an ecological adventure park where you can test your courage. | Afternoon Activity Tampere City Tour and/or visiting Finnish School, Muumi –museum or other desired destination | Afternoon Activity Experience Finnish Sauna and Swimming in the – Farewell Party |
| Dinner | Dinner | Dinner | Dinner | Time to say farewell |
| Evening Snack | Evening Snack | Evening Snack | Evening Snack | |
For further details please contact:
Henri Kautiala
Camps and International Relations
+358 40 3459921
henri.kautiala@varala.fi