Educational Camp
Varala offers unique educational camps for children and youth led by professionals in their field. Our camps offer a memorable visit, no matter what time of the year you come. Varala offers a diverse range of different activities from which you can put together a phenomenal camp that you will remember for a lifetime! The participants will experience Finnish nature and learn about the arctic plants and animals by functional methods.
The camp curriculum consists of practical training in sports, physical training, cultural knowledge, natural science, science and technology. The curriculum is planned to develop participants cognitive skills, emotional skills, physical skills and social skills through the following aims:
To encourage positive attitude towards sports and physical tasks
To learn new physical skills
To find enjoyment in physical activities that encourages to implement learned skills in the future
To acknowledge the importance of good physical health as a basis of wellbeing
To learn about a foreign country and culture
To learn about flora and fauna in Finland
To acknowledge individual skill to strengthen positive self confidence
To learn the basics of computer coding
To learn how to conduct scientific tests
To learn to process feelings in different situations
To develop communication skills and co-operation abilities
Come and enjoy the top quality camps and a unique location by the lake, just 10 minutes from the center of Tampere.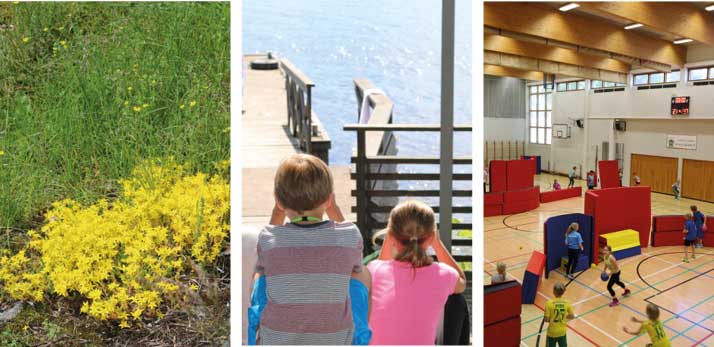 Experience the Finnish forest and nature
Learn about arctic animals and vegetation by functional methods
Challenge your motor skills
Try some new sports with a top athletes and coach
Breath clean and fresh air
Sense the silence
Daily Program
*All rights reserved
Welcome to Varala!
Lunch
Afternoon Activity
Getting to know the Varala and Pyynikki area
Dinner
Evening Activity
Teambuilding – Varala Games in teams. Evening Snack by the campfire.
Breakfast
Morning Activity
Let´s go for hiking and learn about Finnish Nature and Arctic Animals
Bonfire Lunch
Afternoon Activity
Challenge your motor skills in a safe way! Learn basic skills in Acrobatics and Pyramids.
Dinner
Evening Activity
Canooing Class and Stand Up Paddling
Breakfast
Morning Activity
Golfing www.nokiarivergolf.fi
Lunch
Afternoon Activity
Flowpark – Flowpark is an ecological adventure park where you can test your courage.
Dinner
Evening Activity
Flowpark continues. Relax!
Breakfast
Morning Activity
Experience the Finnish forest and learn to navigate there under the quidance of a professional
Lunch
Afternoon Activity
Tampere City Tour and/or visiting Finnish School, Muumi –museum or other desired destination
Dinner
Evening Activity
Experience Finnish Sauna and Swimming in the lake Pyhäjärvi
Breakfast
Morning Activity
Challenge yourself at a Parkour Track –Fun, easy and safe exercice for motor skills.
Lunch
Check out and travelling